Biography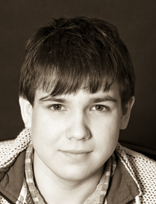 James Aitcheson was born in Wiltshire in 1985 and studied History at Emmanuel College, Cambridge, where he developed a special interest in the Middle Ages. He is particularly interested in the Anglo-Saxon period and the Norman Conquest, a time of tremendous change that proved to be one of the biggest turning points in English history.
Sworn Sword is his first novel, and the first in his Conquest series. Set three years after the Battle of Hastings, it tells the story of the great English rebellion as seen through the eyes of one of the invaders, an ambitious and oath-sworn knight named Tancred.
The sequel, The Splintered Kingdom, picks up Tancred's tale one year later as enemies both old and new combine forces to bring the Normans' fragile grip on England to the point of collapse. James is currently writing the third book in the series, Knights of the Hawk, which will see Tancred and his allies venturing beyond English shores for the first time.
For more about why James chose to write about the Norman Conquest, and why he decided to tell the story from the 'other' point of view, take a look at the Q&A.
For all the latest updates about his work you can also follow his blog, sign up to his Facebook page, or follow his Twitter feed.
New & forthcoming releases

UK: Knights of the Hawk, 24 October 2013 (hardcover, eBook).

US: Sworn Sword, 6 August 2013 (hardcover, eBook).

Germany: Die Ritter des Nordens, 16 December 2013 (paperback, eBook).