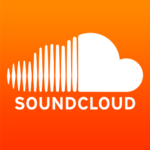 Always eager to find new ways to connect with my readers, this week I'm launching my official podcast channel on SoundCloud. In my first podcast I talk about my new novel The Harrowing, which is due to be published in the UK in July (Heron, £16.99).
In the coming weeks and months
Continue Reading

→
Latest podcast

New & forthcoming releases

UK: The Harrowing, 7 July 2016 (hardcover).

US: Knights of the Hawk, 2 August 2016 (paperback).

Czech Rep.: Ve znamení meče, 15 February 2016 (hardcover).