Books
James is the author of the Conquest Series of novels, featuring the Norman knight Tancred. The series begins with Sworn Sword (2011) and continues with The Splintered Kingdom (2012) and Knights of the Hawk (2013). Click on the links below to find out more about each of the books.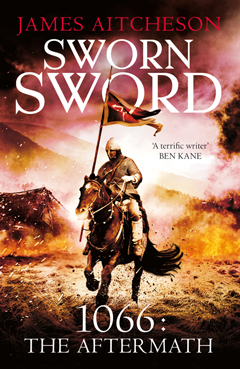 Sworn Sword
Now available in hardback, paperback and as an eBook.
January, 1069. In the wilds of Northumbria, rebellion is stirring. Less than three years after their defeat at Hastings, the English are rising again. As the knight Tancred seeks vengeance for his fallen lord and comrades, he finds himself caught up in a plot that harks back to the day of Hastings itself. The fate of the kingdom hangs in the balance…
More info >>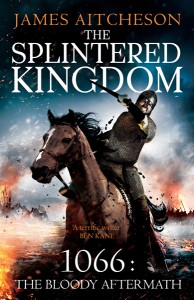 The Splintered Kingdom
Now available in hardback, paperback and as an eBook.
Summer, 1070. Renowned for his exploits, Tancred has been rewarded with a lordship on the turbulent Welsh Marches. But as the enemy stirs, his hard-fought gains are soon placed in peril. Under siege on all sides, the Norman realm begins to crumble, leading Tancred to face his sternest challenge yet. It will be either his chance for glory, or his undoing.
More info >>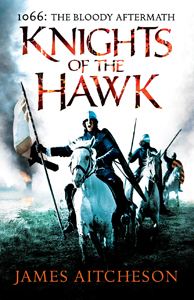 Knights of the Hawk
To be published in the UK in hardcover and as an eBook on 24 October 2013.
Autumn, 1071. Five years after Hastings, only a determined band of rebels in the Fens stands between King William and absolute conquest. But as the Normans' progress grinds to a halt, tempers flare, friendships sour and old grudges resurface, while Tancred's loyalty is put to the test as never before. Soon he must make a choice that will determine his destiny.
More info >>
New & forthcoming releases

UK: Knights of the Hawk, 24 October 2013 (hardcover, eBook).

US: Sworn Sword, 6 August 2013 (hardcover, eBook).

Germany: Die Ritter des Nordens, 16 December 2013 (paperback, eBook).